Are you thinking about creating a telecom marketing strategy? If that's the case, there are some things to bear in mind. For starters, knowing the what, who, where, and when of a stellar telecom marketing strategy can help guide you in the right direction and grow your customer base. Below, we'll delve into the necessary steps and everything you need to know about strategizing your telecom marketing approach to set your business up for success.
What You Need to Know About the Telecom Sector
It's no secret we've entered what could be viewed as the most highly competitive era in the telecom industry, with telecom widely regarded as the most competitive and fastest-growing market globally. With more and more companies popping up and clients becoming more knowledgeable about the industry, differentiating yourself from the competition is certainly proving to be a challenge.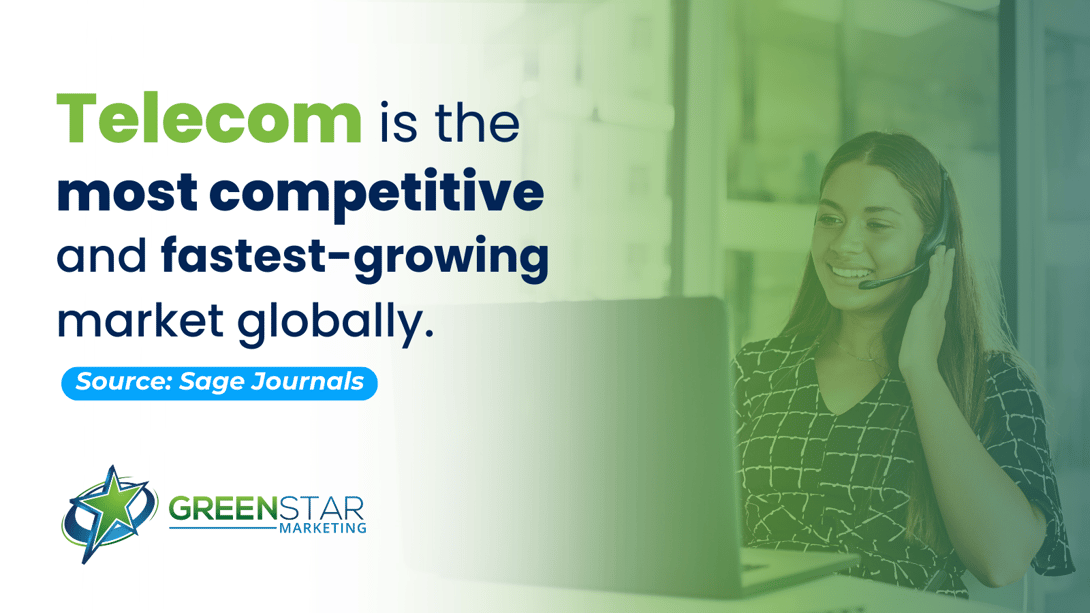 Strong growth in the telecom sector has continued throughout 2023, with a forecast of $1.5 trillion to be spent globally, according to Statista, which represents a 2.8 percent increase from 2022. The reliability of these services has become vital in the era of flexible working, with both private and public sectors recognizing the value of telecom investment in the digital economy. For that reason and others, it's critical for telecom companies to develop and implement robust marketing strategies to stand out and ensure success.
Effective telecom marketing strategies are judged by how much they assist the company in increasing its growth. Most companies assess their success by measuring sales growth, expanding their customer base, and developing more significant social media reach. Marketing campaigns that aid in attaining these goals are considered successful.
Now that we have an understanding of the sheer size of the industry and the opportunities available because of its growth, you may be itching to learn more about developing a strategy – and who are we to hold that information from you? Let's dig in below.
Telecom Marketing Strategy Step 1: The What
The first step in creating a successful telecom marketing strategy is to devise a plan. This plan must consist of various facets that are spread around multiple marketing avenues. One area to explore is content marketing, which can cover quite a bit of ground without too many resources.
With content creation, information can be easily shared through blog posts, social media posts, white papers, emails, videos, webinars, and more. Content, especially pages that provide juicy stats that resonate with the audience, is far more likely to be shared between colleagues than any other form of paid advertisement. Data shows that 67 percent of marketers report that content marketing generates demand/leads.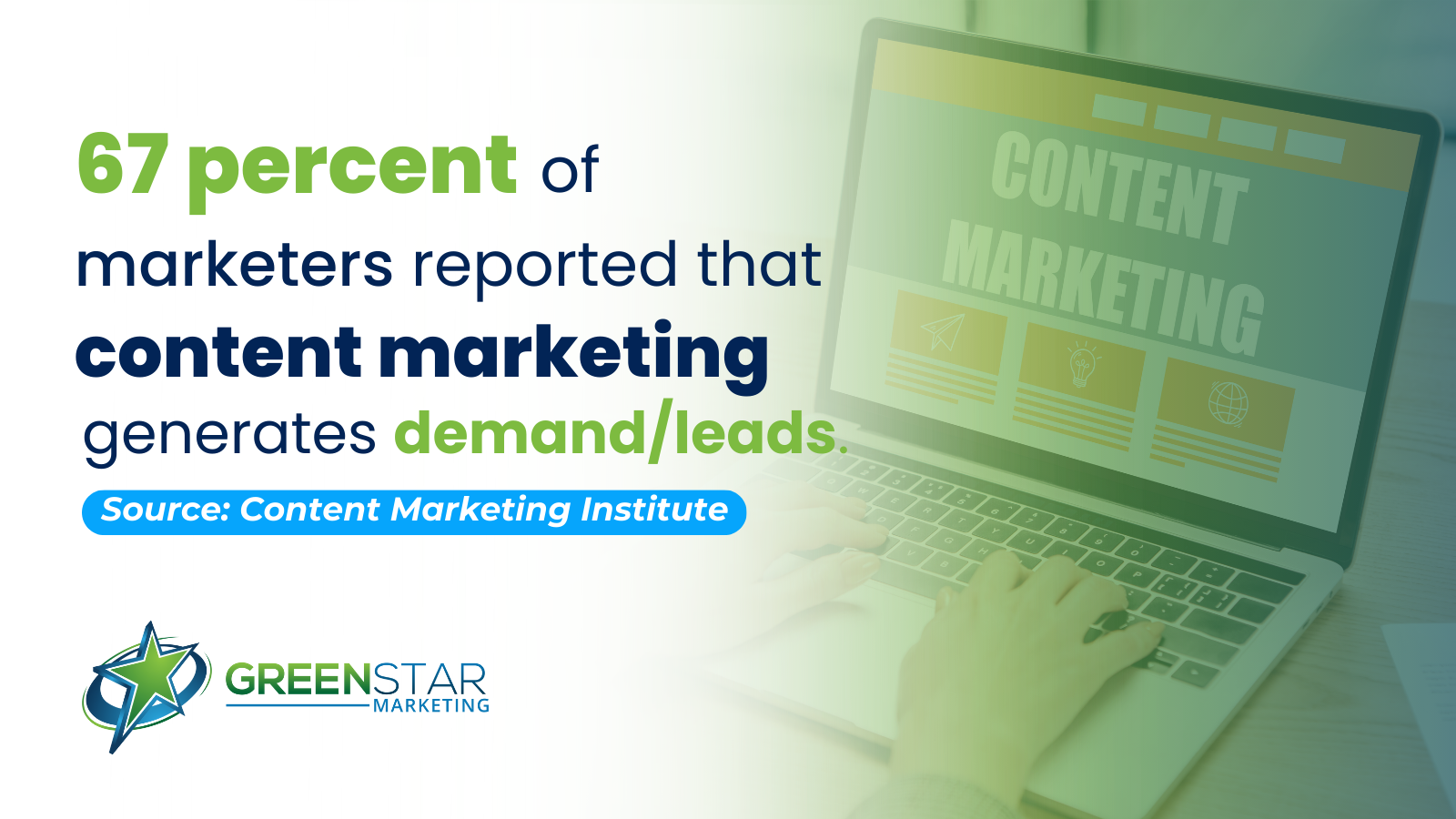 As you develop your content, it's imperative that you ensure it's both entertaining and educational, as well as stat-heavy, so that readers are more likely to share with others.
Telecom Marketing Strategy Step 2: The Who
Now that we understand the significance of content in your strategy, it won't be effective unless you know who's reading it. Obviously, we are seeking those working in telecom, so decision-makers for businesses should be your primary target audience. However, the marketing approach can be more effective if you narrow the audience to a specific vertical. These niche strategies can elevate your business to new heights. They help you develop stronger customer relationships, give your business a competitive advantage, are more cost-effective, and resonate with your audience.
Finding the vertical that works well with your business can be quite a challenge because there is likely more than one that appeals to your business. It's essential that you focus on these industries. If you take time to learn as much as you can about them, it'll be easier to match your business to the right product for them. As you offer meaningful information to your audience, you set yourself up as a subject matter expert in your field, which can improve brand awareness and leads us to step three.
Telecom Marketing Strategy Step 3: The Where
Brand awareness is a vital asset for your marketing efforts. With a stellar reputation comes a valuable opportunity for word-of-mouth advertising, which is when your customers advertise for you, for free. These loyal customers who trust you will tell their friends, family, and colleagues how great you are as a provider. A staggering 92 percent of consumers believe suggestions from friends and family more than advertising, with 82 percent of marketers relying on word-of-mouth marketing to increase their brand awareness. This strategy drives six trillion dollars in annual global spending and 13 percent of all sales! It's even more effective than paid ads, resulting in five times more sales.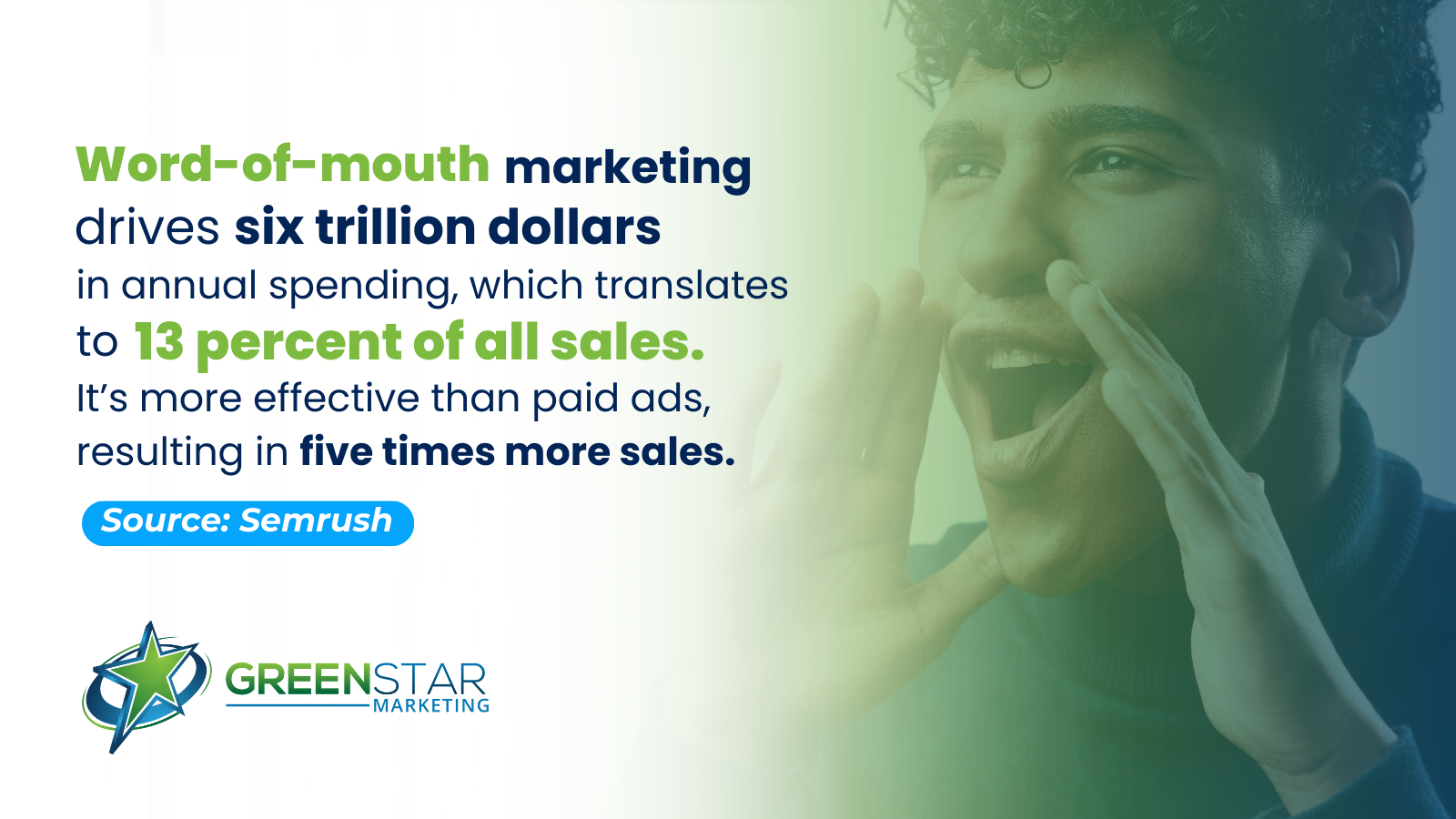 However, if your word-of-mouth marketing isn't quite where you picture it should be, don't worry, increasing brand awareness is still possible. As was mentioned above, marketing comes in various forms. Not only is it essential to grow your reputation with customers, but it's equally important to reach new customers.
Thus, the question becomes – how do you reach new customers? Well, one cost-effective approach is organic, which can be achieved through content that adheres to SEO rules, as well as through social media posts where your clients spend their time. Most telecom decision-makers can be found on LinkedIn, the best platform to promote your business.
Telecom Marketing Strategy Step 4: The When
When devising your marketing strategy, it's imperative that you remember one thing – a "one-and-done" approach will not cut it. Once you develop your telecom marketing strategy and know the channels you want to use to reach your audience, it's time to set up a schedule.
Creating a scheduled approach to your marketing strategy will remove some of the pressure from your creative team. Whoever is in charge of creating content must have an organized approach, or things can get overwhelming fast.
If all of this seems overwhelming and more than your organization can currently handle, you have options available.
Let GreenStar Handle Your Telecom Marketing Strategy
While reading about how to implement a strategy is one thing, following through is another. We understand the ins and outs of marketing, and with our expertise solely focused on the ever-changing and fast-growing telecom sector, we know how to produce results.
If it's time to shake things up and take a new approach, let GreenStar Marketing handle all of your telecom marketing needs! We are a results-driven organization, but don't take our word for it – our clients do the talking for us! If you're ready to learn more about what we can do for your business, reach out to a knowledgeable member of our staff to discover what GreenStar can do for your business.