In an increasingly diverse business communications landscape, providing a solution that can seamlessly connect globally-distributed teams is crucial to success. This is where a multi-tenant PBX platform comes into play. As an MSP, choosing the right platform for your customers is more important than ever.
➤ Related Content: Strategies for VoIP Resellers To Improve Customer Engagement
And perhaps more importantly for your business - increasing your offerings allows for you to increase your prices and overall profitability.
What is a Multi-Tenant PBX Platform?
Multi-tenant PBX platforms enable multiple businesses or departments within an organization to share a single instance while maintaining levels of usage permission, billing and customization at each individual "tenant". The centralized platform allows for tenants to be added or removed and resource and storage allocations adjusted, all on an as-needed basis.
Why Do Businesses Need a Multi-Tenant PBX Platform?
Multi-tenant PBX offers additional benefits to your customers, including:
Cost-Efficiency - you can reduce overall costs with multiple businesses or units sharing a single communication infrastructure, reducing or eliminating the need for individual on-premises equipment and maintenance.
Scalability - this setup is an attractive choice for businesses of all sizes, as the platform is designed to expand to additional locations, add new users or accommodate increasing call volumes.
Consistency and Customizability - a multi-tenant PBX platform allows for individual needs to be addressed while providing a consistent experience across the organization which is managed in a centralized manner.
Redundancy and Reliability - multi-tenant PBX platforms are built with redundancy and failover mechanisms to ensure high availability and minimize downtime.
➤ Related Content: 5 VoIP Solutions Every MSP Should Offer
What to Look for in a Multi-Tenant PBX Platform
Choosing the right multi-tenant PBX platform is critical to success. At minimum, you will need a PBX platform that supports multi-tenant PBX, but you'll also want to look for a full suite of UCaaS features as well, including:
Voice/VoIP

Video calling

Chat

Call tracking

Web and mobile apps
➤ Related Content: Resellers: The Top 5 Services to Include in Your UCaaS Offerings
In addition to these service offerings, there are a number of factors to consider when comparing PBX platforms.
Reliability and uptime should be one of the first factors you look at, as businesses rely on this platform and cannot afford disruptions to their communications. Look for a partner that also offers partner support and customer service as well - this will help your team mitigate any customer service issues as they arise.
Security and privacy should be prioritized as all customers see these as non-negotiable needs, but also to protect sensitive information and comply with industry regulations.
Scalability, along with integration capabilities, is vital to accommodate growth and integrate with existing and future systems. This includes scalability for both your clients and your UcaaS/PBX services as well.
Last but not least, user experience and ease of use should be considered as they play a significant role in the success of your deployment and ensure a smooth operation. This also extends to ease of use for your team as well - updating billing options, adding on services and other routine tasks should be easy to execute without having to call support.

When selecting the vendor behind your multi-tenant PBX platform, ensure you have taken the time to understand how they meet the above criteria and can confidently move forward with a reliable, feature-rich, and scalable solution that aligns with your specific needs. With the right platform in place, businesses can empower their teams, enhance customer interactions, and unlock the full potential of modern communication technologies.

RingLogix:
The VoIP & UC Platform That Helps You GROW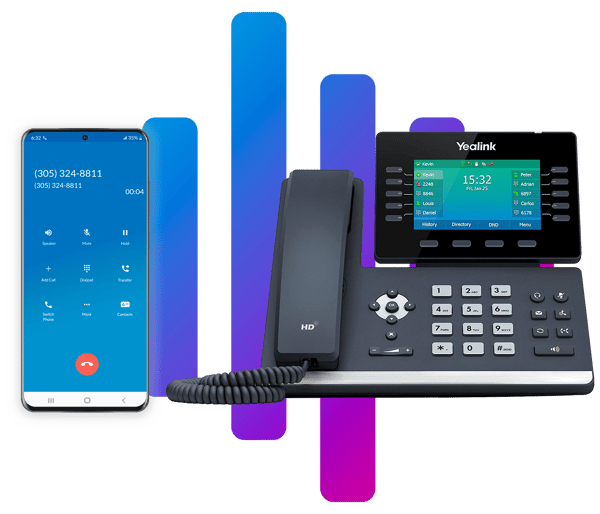 With white label United Communications as a Service (UCaaS) from RingLogix, you get a hosted solution that includes voice, video, chat, presence, web apps, mobile apps, call control, webRTC, and more.
With White Label UCaaS from RingLogix, you get:
One singular system for voice, video, email, fax, or instant message communications
Real-time, peer-to-peer communications
Mobile phone apps
Web-based operator consoles
Support for all popular devices, including Cisco, Polycom, and Yealink
Ability to collect and manage user availability and communication preferences
➤ Request A Demo Of Our White Label Platform
Don't settle for 15%-20% sales commissions. Grow your business faster with the white label platform that allows you to achieve margins up to 70% - allowing you more control of your business.
---
About us: RingLogix offers a white label VoIP platform - RingOS - that enables Partners to sell, provision, invoice, and support their own branded VoIP and UC services. We make becoming a VoIP provider easy with a managed VoIP switch, instant order activations, hassle-free number porting, multiple services, and a flexible billing system.