It's no secret that the MSP market is highly competitive even without the Big Brands in the picture. So how can you differentiate your MSP from not only the Big Brands, but your smaller competition, as well?
1. Go After Your Niche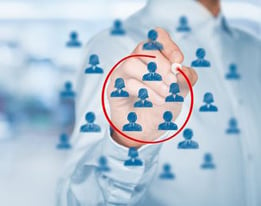 One of the quickest ways to help set you apart is to find your niche and go after it. Find your target market by listing out your current customers by vertical and jotting down a few verticals you would like to go after. Examine your solution's strengths and figure out how you specifically can address the needs of those in your target markets.
Once you've settled on what your solution's perfect niche is, lock down and become an expert in that area. Your customers will trust you over the Big Brands if when they ask a question:
You can answer thoroughly

Be transparent. If you don't know, get the answer and follow-up in a timely manner
You are bringing them value, establishing trust and deepening the relationship. Simply put, being friendly and knowledgeable in your distinct niche goes a long way.


2. Be Proactive for Your Customers
While we're on the topic of a great customer relationship,
always be sure to excel in customer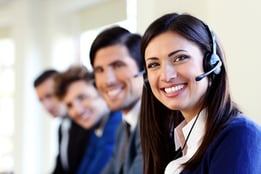 service. The Big Brands are notorious for terrible customer service. You can build trust and your reputation by giving your customers the personal touch that good customer service requires. Great service can even be done without customers even being aware that it's transpiring. Equip yourself with the tools you need to fix issues before they are noticed.
If your customer's usage shows an unusual pattern, just check in and see how things are going. These little things let the customer you know you're paying attention and have their business's best interests at the top of your mind.
To help you excel in customer service, RingLogix provides automatic 24-hour packet capture to spot problems quickly. Including true geographic redundancy at no additional cost. This feature can be quite a reputation saver, because even if there is an issue, your customer's systems are seamlessly transferred over to another node. All with no service disruption! To top it off, our integrated billing ensures accuracy and automation – minimizing human error and freeing your team up for other tasks.


3. Home-Court Advantage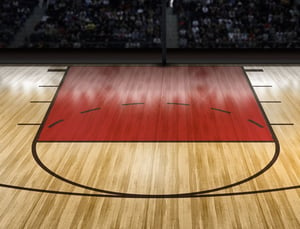 You have something the Big Brands don't: home-court advantage. Use your local ties and knowledge to appeal to your audiences need for familiarity. Get active in your communities so that local businesses and residents start recognizing and trusting your brand. Let them know who you are, and how you can help. The more human you appear, the more trust they will have in you and your product.
When your entire team is projecting the brand culture, your business will start to stand out. So, work to get your staff on board by:
Creating a clear message for your team that can be simply explained on what differentiates your MSP

Keeping that messaging easily accessible and review it often


4. Disruptive Pricing Strategies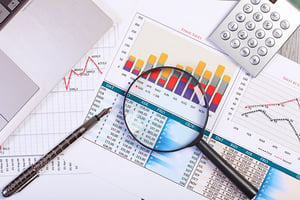 Another way to differentiate yourself from the Big Brands is by using a value-based unique selling proposition. This is a lot harder for a competitor to replicate and ultimately creates a stickier customer. By basing your pricing language on the benefits your product delivers, instead of your costs, you reinforce trust in the relationship.
Be careful not to make these five common pricing mistakes: matching the competition's pricing, engaging in price wars, pricing based on volume, selling everything to everyone, and charging for multiple devices. These pricing strategies do not work towards business growth and will leave your customer's dissatisfied. Read more about these pricing mistakes and how to create a disruptive pricing strategy by downloading our eBook.



How RingLogix Can Help MSPs Differentiate Themselves from the Big Brands
Going after your niches, excelling in customer service, pricing your product right, and playing to your home-court advantage are all excellent ways to help differentiate your MSP from the Big Brands, as well as smaller competition. However, if you don't have a solid product when trying to differentiate yourself, you are leaving your reputation up to the quality of that subpar offering.
RingLogix offers an unbeatable white label VoIP platform with everything you need to maintain your hard-earned reputation. Because you own the entire customer experience with us, our single pane of glass platform enhances your ability to deliver exceptional customer service with unparalleled quality of service. Contact us today for a no-pressure conversation on how RingLogix can give you a leg-up on the Big Brands. Take a look at our video and see our white label platform in action!